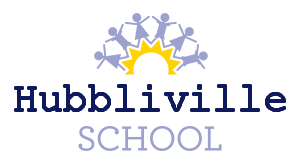 Looking for the Right School for Your Child?
If you want your child in a warm, welcoming environment where they are treated with respect and understanding, with small class sizes and an individualized curriculum that cultivates a lifelong love of learning, you should get to know Hubbliville Academy.
Now enrolling in all programs from Preschool through Elementary.
"Imagine a place where your child is always greeted warmly and made to feel welcome with a parent-communication experience that keeps you informed and confident that your child has fallen in love with learning."
Hear it from our parents!
Hubbliville is more than a school, it is a community. We've been particularly pleased to note the high level of interaction between students at all grade levels as well as the high level of parent involvement in the school. My children have thrived at Avalon both academically and socially and this is a testament to the vision of the founders and the commitment of the staff.
N.C, parent
The loving and curious staff at Hubbliville took both our kids under their wings instantaneously and provided safety and security for our kids. They made our international move very smooth. Within a few months, both children had acquired English and were able to function socially as well as academically. We consider Hubbliville our family.
R.P, parent
Come see Our School for yourself! Fill out the form above to schedule a school tour today!